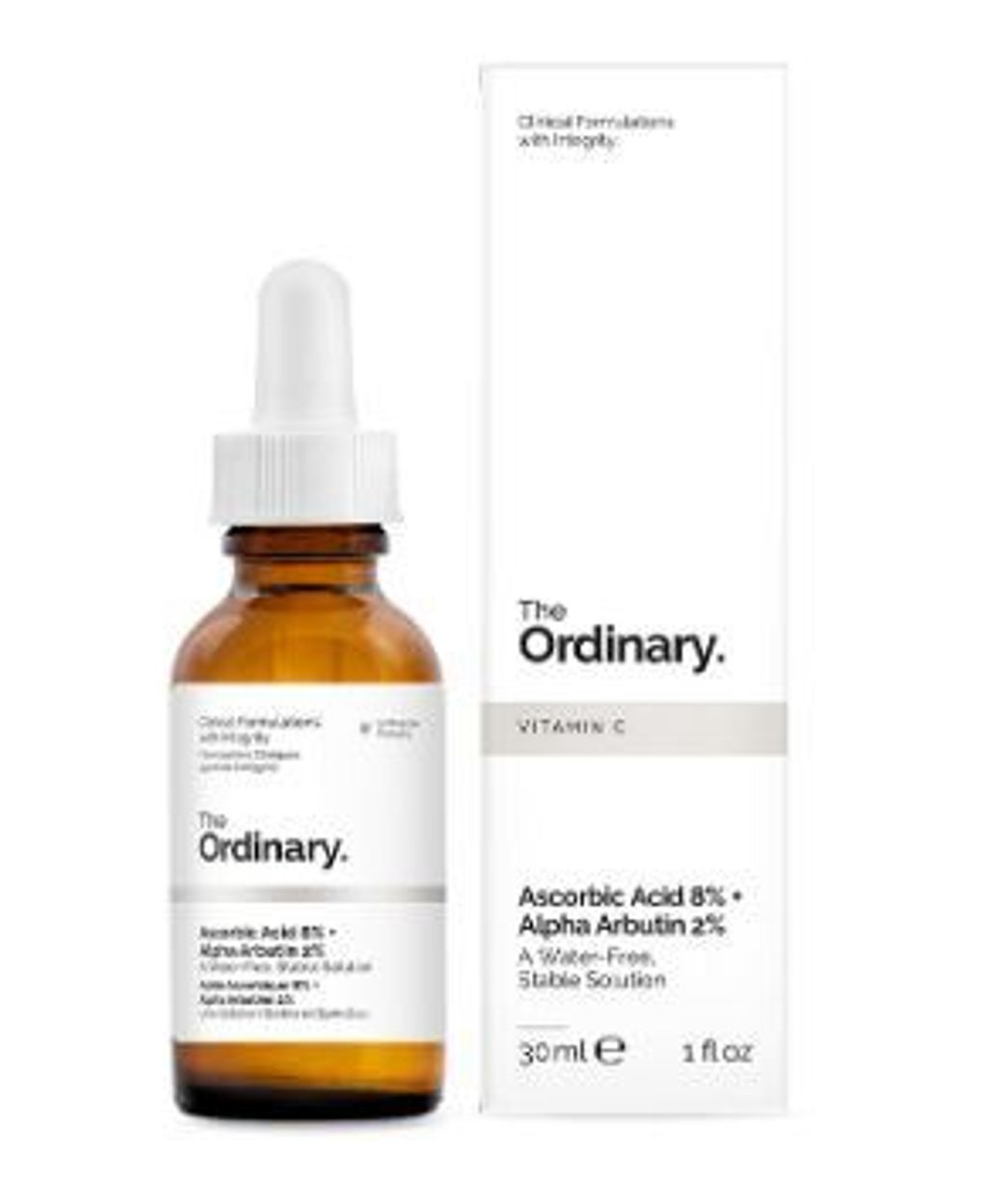 [Ready stock] THE ORDINARY Ascorbic Acid 8% + Alpha Arbutin 2%
We sell authentic The Ordinary product direct from US/UK since 2018
READY STOCK
PRODUCT INTRODUCTION
This formula combines two of the most powerful brightening agents in skincare: pure Vitamin C and Alpha Arbutin, both solubilized in a completely water-free formula for ideal stability. Vitamin C is an effective antioxidant that brightens the skin tone and reduces signs of aging. Alpha Arbutin is a highly-purified biosynthetic active ingredient that reduces the look of dark spots and uneven skin tone.

Notes: Vitamin C and Alpha Arbutin are less stable in formulations that contain water and use of them combined in formulations containing water is highly discouraged. This formulation is a water-free, stable solution, and may feel slightly "oily" for a few seconds after application, despite the fact that it is completely free of oil.
Directions
Apply a few drops to face in the AM and PM as part of your skincare regimen. Avoid use around eyes. Use sun protection in the AM. If irritation occurs, cease use and consult a physician. Use only as directed on unbroken skin. Patch testing prior to use is advised.